Corporate career opportunities at Equitable
An Equitable career
Your career at Equitable Equitable is where your career goals meet our mission to serve the financial and retirement goals of our clients. Every day, you'll have the opportunity to hone your skills, develop new capabilities and push boundaries within a collaborative and inclusive workplace. You will be part of a team that's helped us raise the bar for the financial services industry, earning us a few notable workplace awards.
Your career at Equitable
At Equitable, we focus on the intersection points where people become the teams that enrich our enterprise and our clients' lives alike. The success we strive for is fortified and amplified by the investments we make in our employees' careers. The robust tools, inclusive environment, mentoring opportunities and career development we offer make this a company that works for all.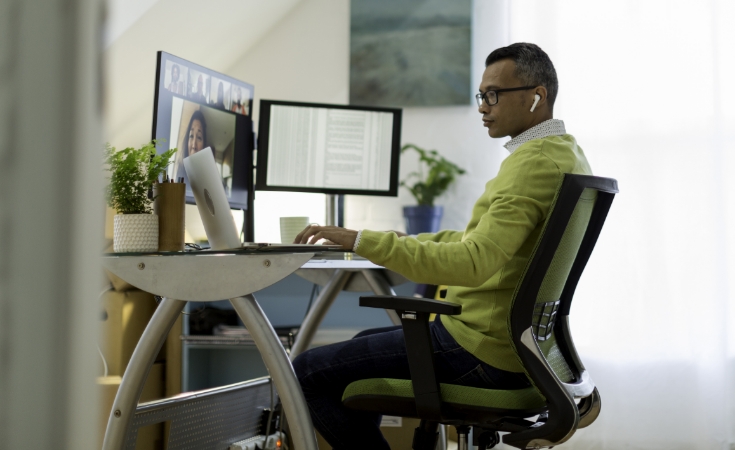 Flexible, vibrant work environment
Equitable is a place where flexibility, fun and philanthropy meet. Our technologies are ready to embrace your freedom to work from home or the office. Inside or out, there are plenty of opportunities for team building, from work events to volunteerism. Because work-life balance matters to you, it matters to us, too.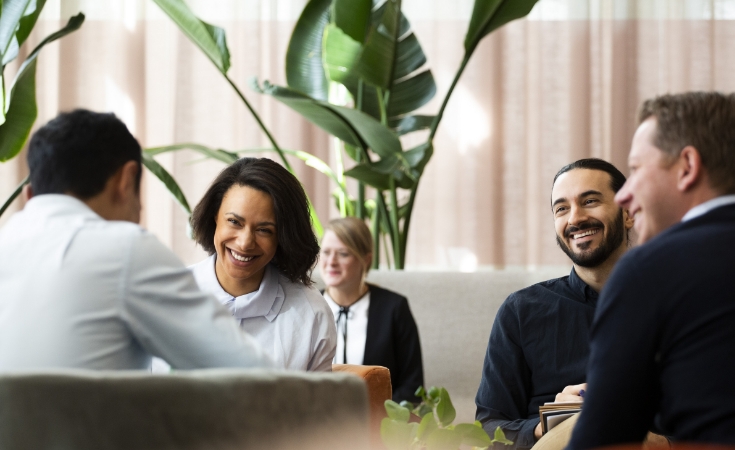 Inclusive culture
The ethnically diverse and inclusive teams at Equitable reflect the people and organizations in the communities we serve. Our employees share their points of view and work as they live, authentically and honestly. As a model for the financial services industry, we're proud to seed and cultivate our values via grassroots and talent development initiatives that champion individuals from all backgrounds.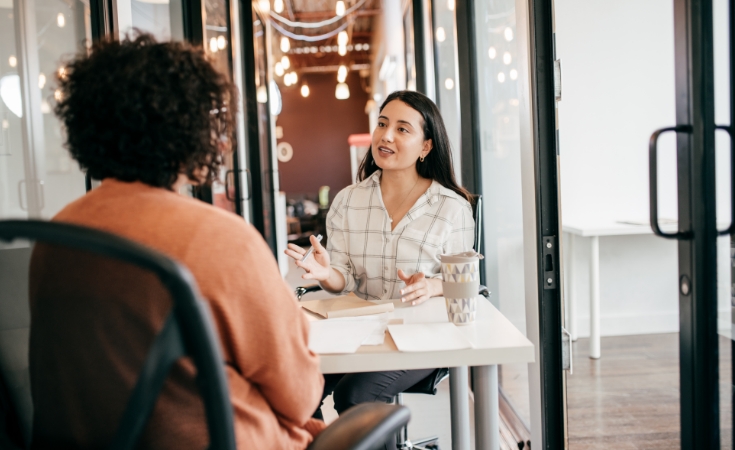 Career growth
For more than 160 years, the Equitable name has been deepening its roots as it has reached ever higher. The sky is the limit thanks to talent development programs that can help anyone identify, prepare for and reach their next career milestone. Through development initiatives, such as People Leader partnerships, we fill about 39% of open jobs with internal candidates.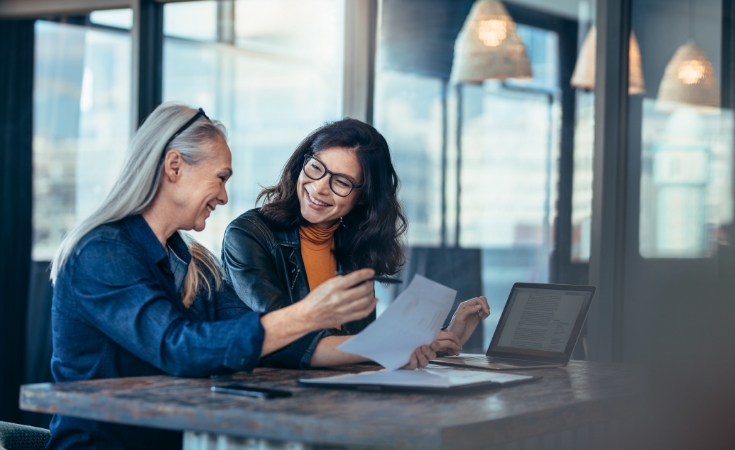 Learning and skills development
The entrepreneurial spirit is alive and well at Equitable. That means you're in command of your career. We offer continual training to help employees advance their work experience and learn new skills. We also offer tuition reimbursement programs to help defray the cost of degree programs.
Corporate career functions
Bring your skills, experience and ambition. Learn about all the career areas where you can make an impact at Equitable.
At Equitable, we pride ourselves in helping others achieve what's possible. The Finance team allows us to push the boundaries by enabling informed financial decision-making, managing risk and driving strategic growth. Our 10 specialty departments expertly oversee financial trend analysis, forecasting and reporting, capital optimization, hedging and managing risk.

Careers in Human Resources

We are tremendously proud of the dedication of our employees, each of whom contributes to helping clients live long and fulfilling lives. Our Human Resources (HR) team invests in our culture of inclusion, continual learning and professional excellence with the goal of helping each individual and the company grow and thrive.

Careers in Information Security

Financial security is one of our core tenets to clients, and it requires rigorous information security. We manage cybersecurity efforts and strive to protect employee, customer and company data and assets from all forms of cybercrime threats.

Careers in Information Technology

The Information Technology (IT) team strategically partners with each organization to develop and implement technological solutions to meet specific business needs. We help empower employees by providing them with the technology they need to drive a collaborative and connected work environment.

Careers in Internal Audit

The Internal Audit team protects our assets, reputation and sustainability — a tall order to fill for one of America's leading financial services companies. We provide independent and objective assurance that adds value and improves our operations.

Careers in Law Department and Practice Groups

With the breadth of our offerings and the depth of our commitment to empowerment, the Law Department provides continual high-quality, responsible and efficient legal representation and advice to our company and business partners. Our specialized practice groups are the stewards of sound legal choices and the experts in emerging legal issues.

Deep in our 160-year-old DNA is our ability to adapt and evolve in an ever-changing world, so it's a big job to shine a light on all we do. Our dynamic Marketing team is driving awareness and engagement with clients, prospects and internal partners as we strive to deliver ever-better information, more powerful tools and unbiased service.

Careers in the Innovation Design Office

The Innovation Design Office (IDO) is changing the way we work. IDO is developing new systems of operation that empower employees to embrace agile methodologies, design thinking, change management and innovation to meet evolving customer needs while continually improving our organizational effectiveness.

Careers in Risk Management

Our 160-year history is the greatest testament to our ability by make informed decisions and wise investments. And we're looking forward to the next 160 and beyond. The Risk Management team works diligently to help ensure we incorporate accurate and comprehensive risk-based insights into all major business decisions.
Commercial business
Learn more about our commercial business and the role it plays at Equitable.
Careers at Equitable Advisors

Our financial professionals are the cornerstone of our success. Explore how we value your ambition and help you build a thriving business while you help your clients fulfill their dreams.

Careers in the Funds Management Group

One of our great competitive advantages is the investment guidance that backs the management of our General Account and Separate Accounts. The team oversees close to $200 billion in assets and supports our history of product innovation and specialized investment management for institutional investors.

Careers in Group Retirement

Group Retirement was created to serve the unique retirement savings needs of K-12 teachers and other customers who can benefit from financial guidance. To deliver on this commitment, the team collaborates with educational organizations as well as municipalities, not-for-profit entities and small-to-medium businesses to provide tax-deferred investment and retirement solutions, including 401(k), 403(b) and 457(b) plans to their employees. Group Retirement helps teachers, municipal and corporate employees accumulate wealth and prepare for retirement. The business proudly welcomed its one-millionth client in the summer of 2018.

Careers in Individual Retirement

Individual Retirement designs and distributes annuity products to help individuals accumulate wealth and prepare for the income they will need in retirement. With more than 900,000 active variable annuity policies, Individual Retirement is one of the leading providers in this important asset class.

The key pillars of Individual Retirement are: continuing to innovate on our expansive product portfolio, expanding our distribution footprint and going deeper with key firms, increasing business intelligence and capitalizing on our talent.

Careers in Protection Solutions

Protection Solutions comprises our Life Insurance and Employee Benefits businesses. The organization is focused on creating and distributing solutions that add value for clients, offering education and guidance, products and features that help enable financial security and well-being while supporting the firm in driving forward.

Life Insurance is dedicated to improving a conventional concept with unconventional thinking — seeking new ways to operate, develop solutions and incorporate technology to add value and help clients ensure financial security for their families.

Employee Benefits offers small and medium-sized businesses products to help protect their employee, including dental, vision, life and short- and long-term disability insurance coverage.
The 160-year history reference applies solely and exclusively to Equitable Financial Life Insurance Company.
We maintain a drug-free workplace and perform pre-employment substance abuse testing. In addition to competitive compensation and an outstanding benefits package, including 401(k) and medical programs, we offer the opportunity for continued professional development in an inclusive and collaborative environment. We are committed to providing equal employment opportunities to our employees, applicants and candidates based on individual qualifications, without regard to race, color, religion, sex, gender identity and expression, age, national origin, mental or physical disabilities, sexual orientation, veteran status, genetic information or any other class protected by federal, state and local laws.
If reasonable accommodation is needed to participate in the job application or interview process or to perform the essential job functions of the position to which you are applying, please contact Human Resources at (212) 314-2211 or email us at TalentAcquisition@equitable.com.
Equitable Financial Life Insurance Company, NY, NY. The obligations of Equitable Financial Life Insurance Company are backed solely by its own claims-paying ability. Equitable participates in the E-Verify program and is an Equal Opportunity Employer M/F/D/V. Equitable is the brand name of the retirement and protection subsidiaries of Equitable Holdings, Inc., including Equitable Financial Life Insurance Company (Equitable Financial) (NY, NY); Equitable Financial Life Insurance Company of America (Equitable America), an AZ stock company; and Equitable Distributors, LLC. Equitable Advisors is the brand name of Equitable Advisors, LLC (member FINRA, SIPC) (Equitable Financial Advisors in MI & TN).
GE-5604597.1
(
04/2023
)
(Exp.
04/2025
)