Manage your profile, investments, payments and more.
Get there in 4 easy steps: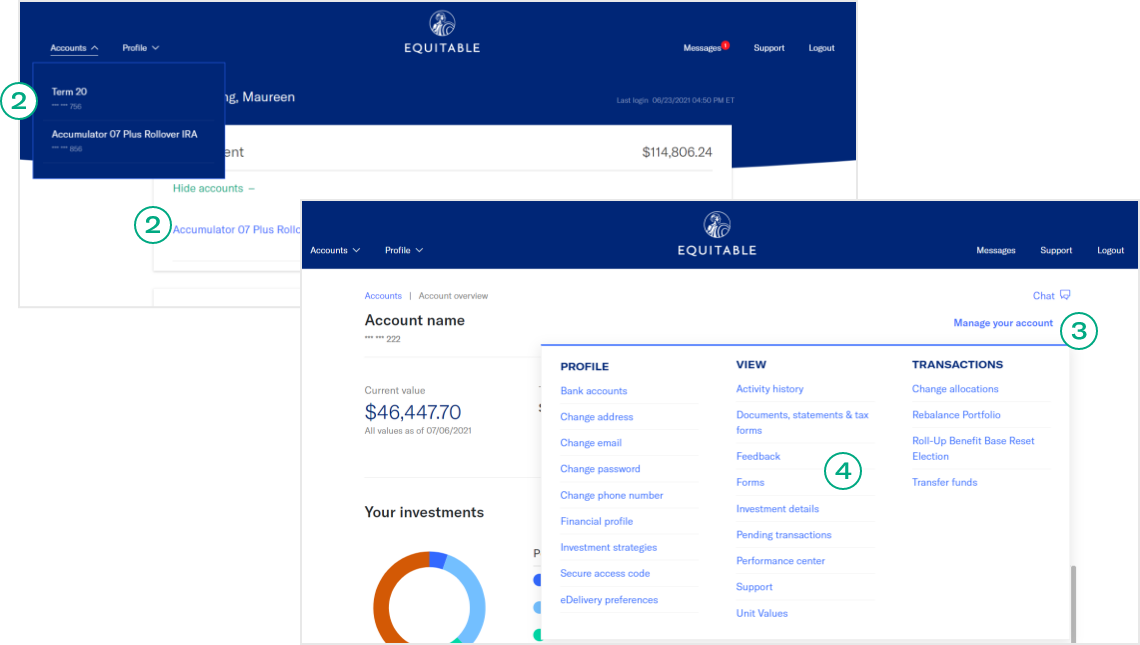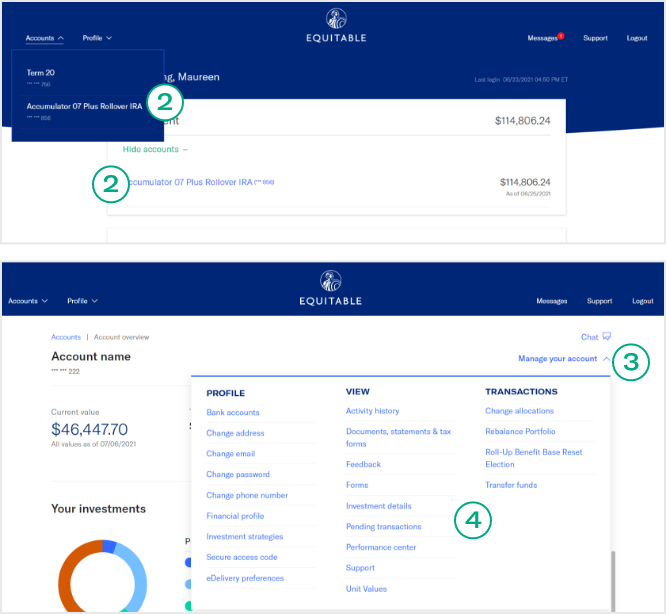 All transactions
See the transactions available when you sign into the Equitable portal. Transactions vary by account type.
Address change
Phone number change
Email change
Bank account update
Investment strategies
Financial profile
eDelivery - enroll in paperless delivery

Financial transactions

Dollar-cost/-cap Average
Future Funds Allocation
Rebalance Investments (One-time & Systematic Rebalance)
Transfer funds between investment options
Withdrawals
Contributions
Loan Payment/Change Payment Frequency

Service transactions

Roll-Up Benefit Base Reset
Service Form
Maturity Election
Performance Cap Thresholds
Personal Data

Financial transactions

Future fund allocation
Make a payment
Request a loan
Transfer funds between investment options

Service transactions

Change Beneficiary Information
Dividend Elections and management
Dividend Disbursements
Payment Frequency change
Systematic Payments
Did not see the transaction you are looking for?
Go to
Account support
to access contacts information and forms for your account type.
Equitable Mobile App
Get secure and convenient access to all of your account features.
Rated "Excellent" by leading research team Corporate Insight. Learn more about the mobile app features and functionality.