For those who always put our children first
A 403(b) can help you enjoy the retirement you desire
Imagine a retirement plan that is available to educators and is similar to a 401(k)1. Whether you're just starting out, juggling the demands of mid-life, transitioning to your next act or defining your legacy, Equitable Financial can help you in saving for a more fulfilling future with a 403(b) retirement plan that is a powerful, yet flexible investment tool that can help supplement your pension.
Ready to take the next step?
Interested in becoming an Equitable client?
Enroll in an Equitable Financial 403(b) plan and find your local Equitable Advisors Financial Professional.
Current Equitable client? 
A 403(b) can be a smart investment for your future
Adding a 403(b) to your retirement plan can help you secure a future you'll enjoy. Even small savings can go a long way.
Thanks to the power of compound interest, every dollar you put in has potential to grow – especially if your employer matches a portion of your contributions.
And, if you're age 50 or over, you have the option to make even higher tax-deferred catch-up contributions.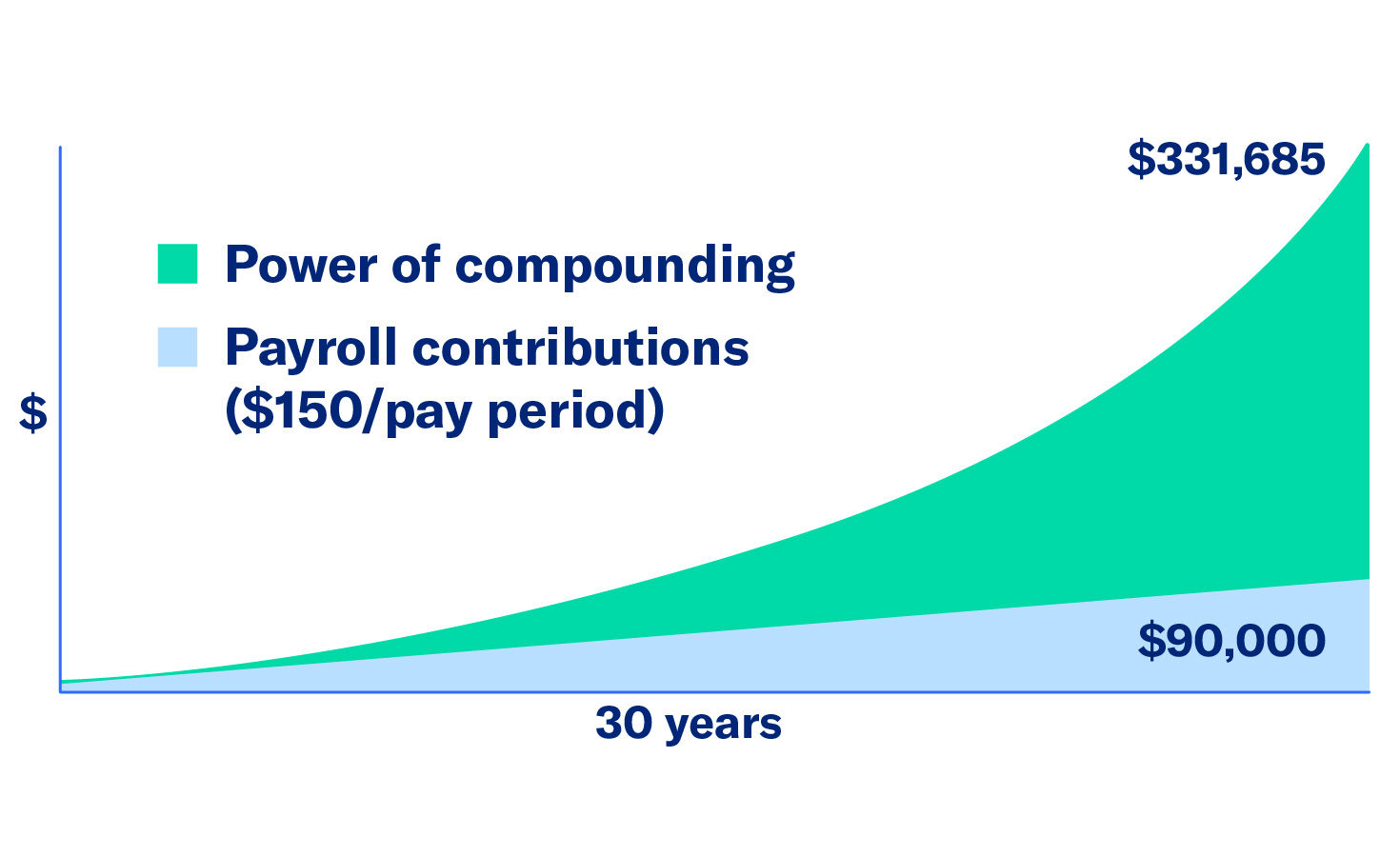 By putting $150 in pre-tax dollars per pay period into your 403(b), your savings could grow to $331,685 in 30 years.²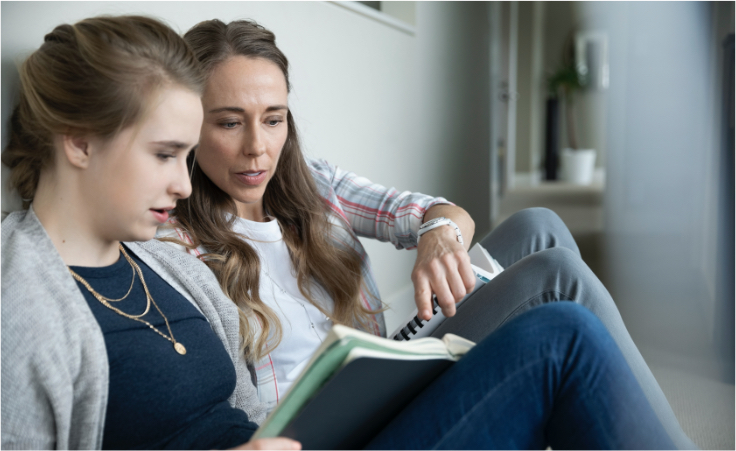 Simplify your investments with Semester Strategiessm
Control your retirement with less stress
Need a little help with how to invest? Semester Strategiessm, an optional feature available with Equitable Financial's EQUI-VEST® variable annuity contract, is designed specifically for educators like you. It allows you to select your investment mix based on risk tolerance and number of years until retirement.3
The more you save, the less you could pay in current taxes
Contributions to a 403(b) plan can lower the federal income taxes withheld from your paycheck each pay period and reduce your annual taxable income.

It pays to work with a financial professional
Planning for retirement might seem complicated, but Equitable Financial can make the process easier and more productive. Educators who work with a financial professional save more and are more satisfied with their retirement plans.5
1 A 403(b) plan, often referred to as a tax-sheltered annuity (TSA) plan, is a retirement plan available specifically to employees of public schools and certain 501(c)(3) tax-exempt organizations - i.e., non-profit organizations. By comparison for context, a 401(k) plan is a qualified plan available specifically to employees of for-profit companies. While they have similarities, 403(b) plans and 401(k) plans are not interchangeable or entirely comparable.
2 This assumes a hypothetical 7.5% return and there are no withdrawals. Withdrawals are subject to ordinary income tax and, if made before age 59½, may be subject to an additional 10% federal income tax. This example is for illustrative purposes only and is not intended to represent an expected or guaranteed rate of return for any investment vehicle. This example does not take potential taxes, investment management fees or product-related charges into account. Your rate of return will vary. Amounts are fully taxable upon withdrawal and the accumulation values illustrated will be reduced, based on an individual's tax rate.
3 If available under the employer's plan, EQUI-VEST® variable annuity contract holders may generally enroll in the model portfolio and investment advisory services program (the "Program", i.e., Semester Strategies®) of SWBC Investment Advisory Services LLC ("SWBC") to allocate your account value among the variable investment options, based on your set time horizon, risk tolerance and investment return objectives derived by SWBC from information you provide to SWBC. SWBC Retirement Plan Services is an unaffiliated third-party and is a wholly-owned subsidiary of SWBC, which was established in 1976. Advisory services are offered by SWBC Investment Advisory Services, LLC, d/b/a SWBC Retirement Plan Services, a Registered Investment Advisor with the Securities and Exchange Commission. Equitable Financial has entered into an agreement to make SWBC Retirement Plan Services' fiduciary services available to EQUI-VEST® clients through Semester Strategies®. Click the "Learn more" button above to visit our Semester Strategies® page on www.equitable.com for more important information.
4 Based on 2021 federal tax tables, assuming married filing jointly (source: www.irs.gov). Figures do not take into account any other sources of income, state or local income taxes, tax credits or deductions.
5 Equitable, "The value of the advisor: The Impact of advisors on financial outcomes among K-12 educators." 2022
Products funding group retirement plans are issued by Equitable Financial Life Insurance Company, NY, NY. Equitable Financial and its affiliated companies do not offer tax or legal advice and are not affiliated with any school district, state agency or program. Equitable is the brand name of the retirement and protection subsidiaries of Equitable Holdings, Inc., including Equitable Financial Life Insurance Company (NY, NY); Equitable Financial Life Insurance Company of America, an AZ stock company and Equitable Distributors, LLC. The obligations of Equitable Financial and Equitable America are backed solely by their claims-paying abilities.
EQUI-VEST® is a variable deferred annuity designed for retirement purposes. In essence, it is a contractual agreement in which payments are made to an insurance company, which agrees to pay an income stream or lump-sum amount at a later date. There are contract limitations, fees and charges associated with variable deferred annuities, which include, but are not limited to, mortality and expense risk charges, withdrawal charges and administrative fees. For costs and complete details, see the prospectus or contact your financial professional. The variable investment options offered in this contract will fluctuate and are subject to market risk, including loss of principal. EQUI-VEST® is issued by Equitable Financial Life Insurance Company, NY, NY 10104. Equitable Advisors Financial Professionals offer securities through AXA Advisors, LLC (NY, NY, 212-314-4600), member FINRA, SIPC (Equitable Financial Advisors in MI and TN), and offer annuity and insurance products through Equitable Advisors, LLC (Equitable Network Insurance Agency of California, LLC; Equitable Network Insurance Agency of Utah, LLC; Equitable Network of Puerto Rico, Inc.)
GE-5975807.1
(
09/2023
)
(Exp.
09/2025
)